It feels like home ...
Our apartments in Valdaora/Olang for 2-6 people
Feel at home in our spacious apartments for 2-6 people. All apartments are furnished to the highest standards, lovingly prepared for your arrival.

All apartments include cable TV, Wi-Fi, dishwasher, coffee machine, kettle, toaster, safe, hairdryer and a cot as well as a parking space in our underground garage.
Our guests are welcome to use our washing machine, bicycle storage and ski room with ski boot dryer.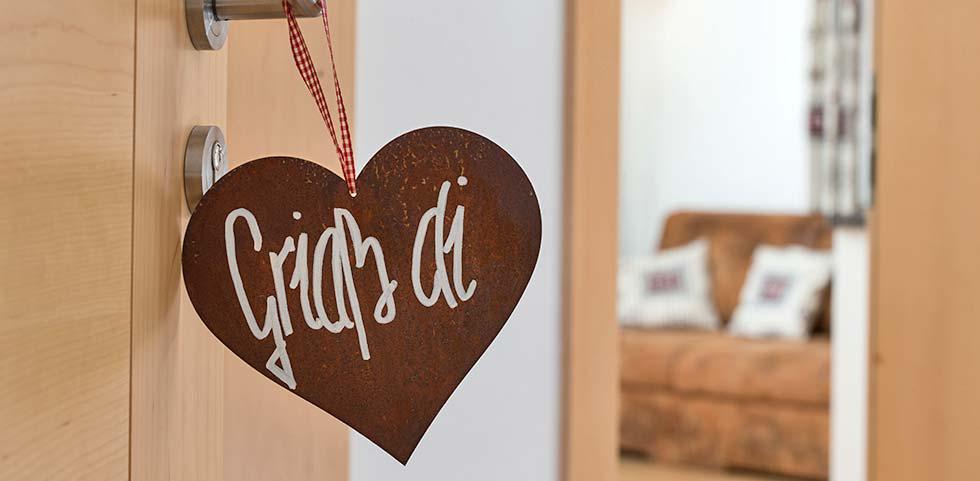 Apartment 2
[1/8]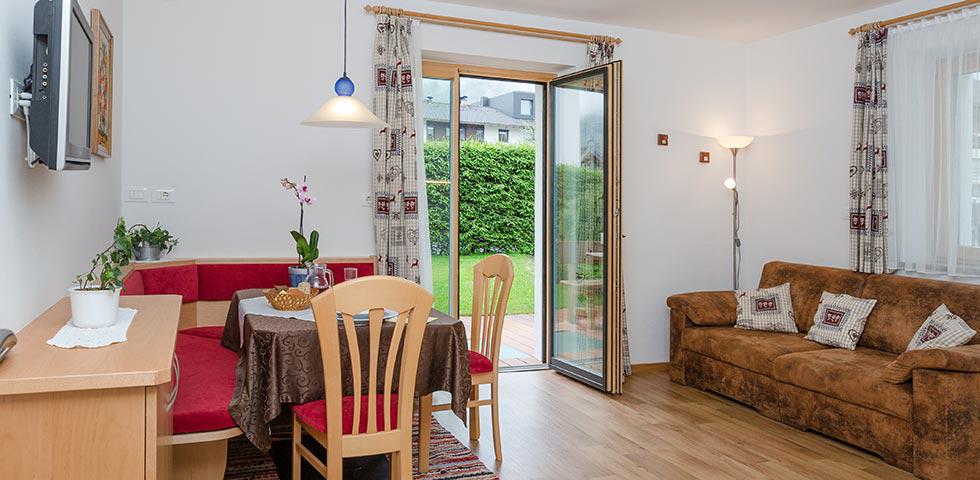 Apartment 2 - Dining corner
[2/8]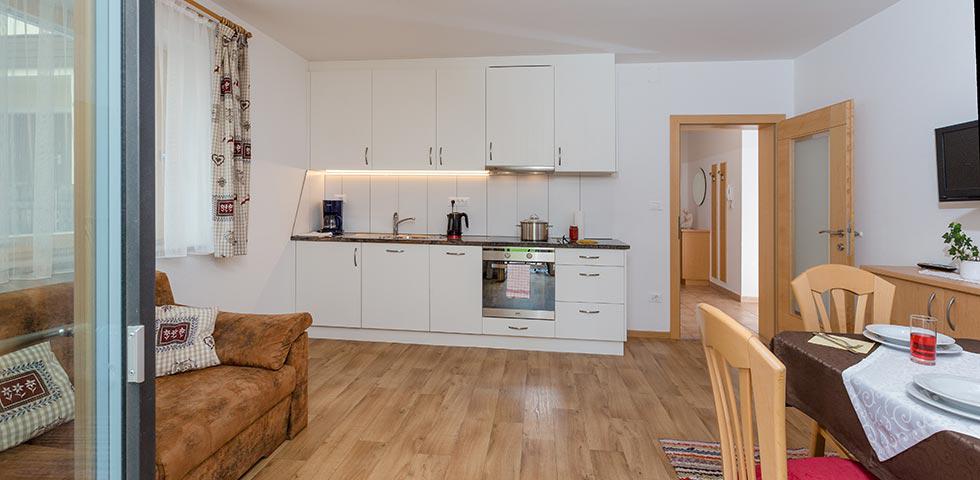 Apartment 2 - Live-in kitchen
[3/8]
Apartment 2 - Live-in kitchen with dining corner
[4/8]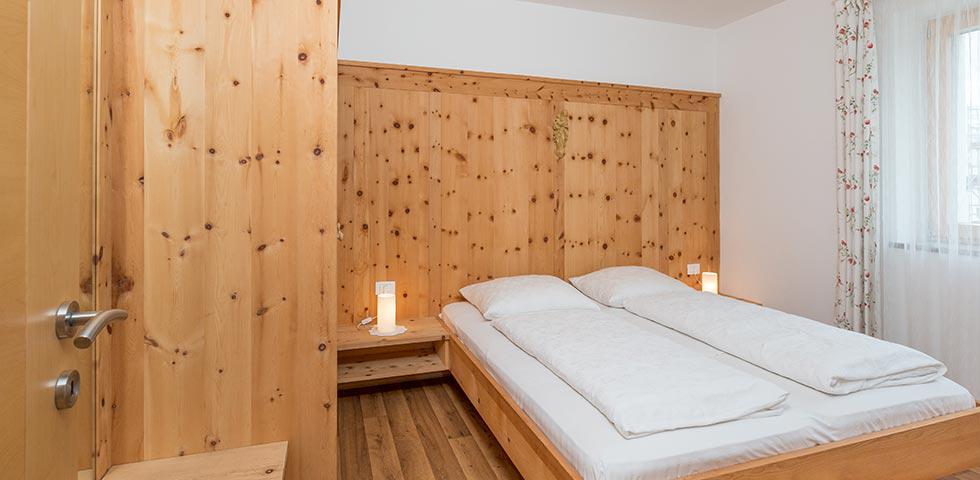 Apartment 2 - Pinewood double room
[5/8]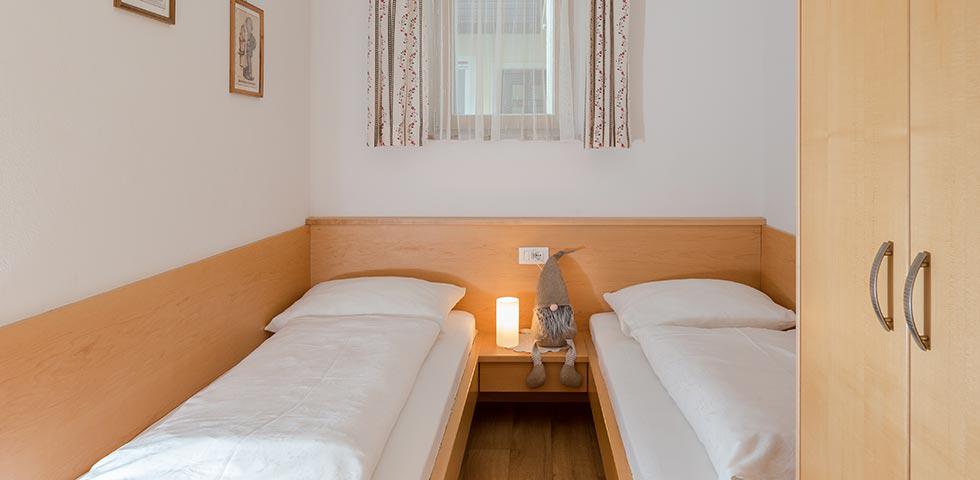 Apartment 2 - Bedroom with 2 single beds
[6/8]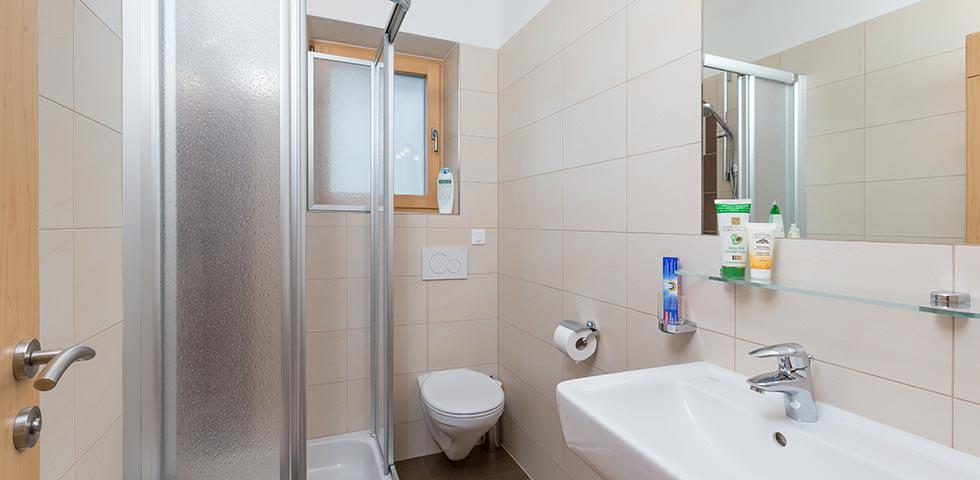 Apartment 2 - Bathroom with shower, toilet, bidet and hair dryer
[7/8]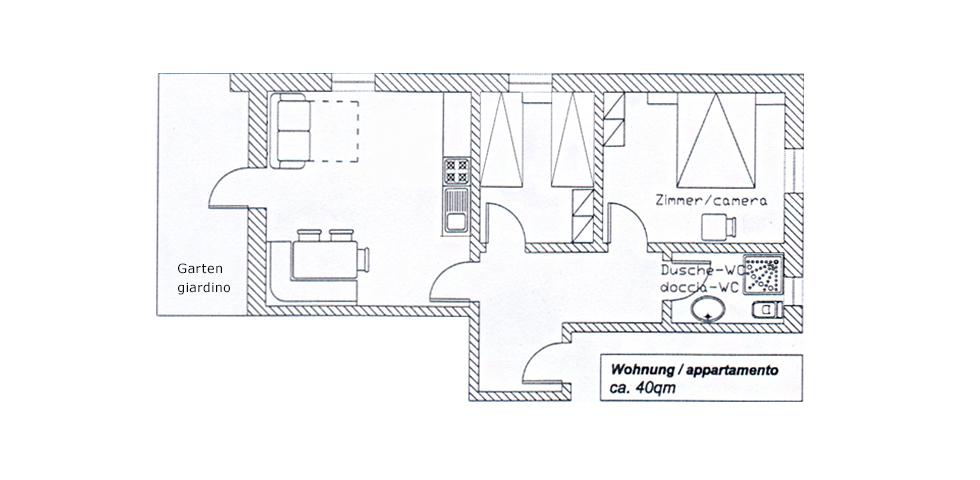 Apartment 2 - Apartment sketch
[8/8]
Apartment 2 – ground floor
for 4 peoples – ca. 40 sqmDetails & equipment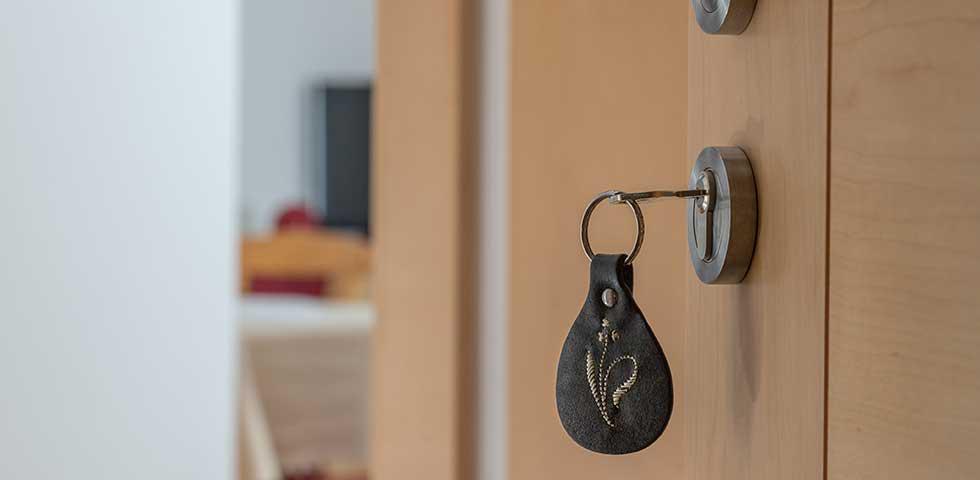 Apartment 3
[1/8]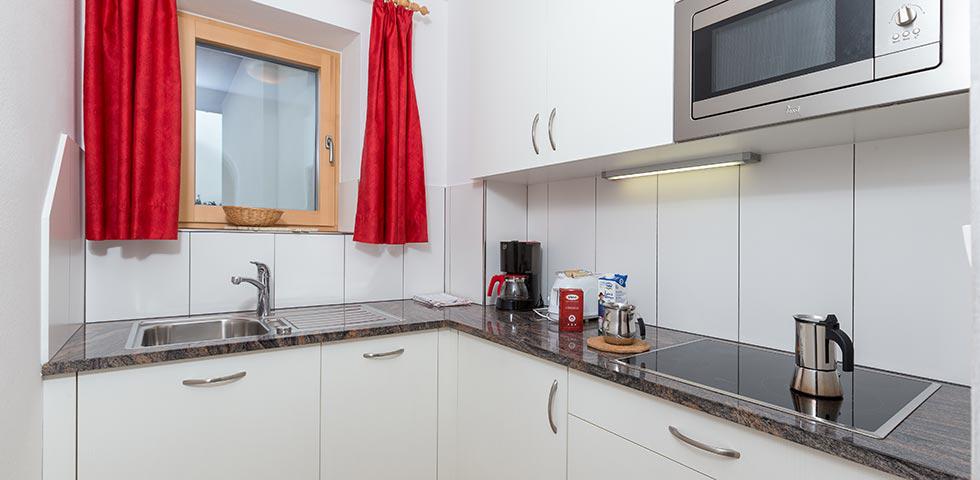 Apartment 3 - Kitchen
[2/8]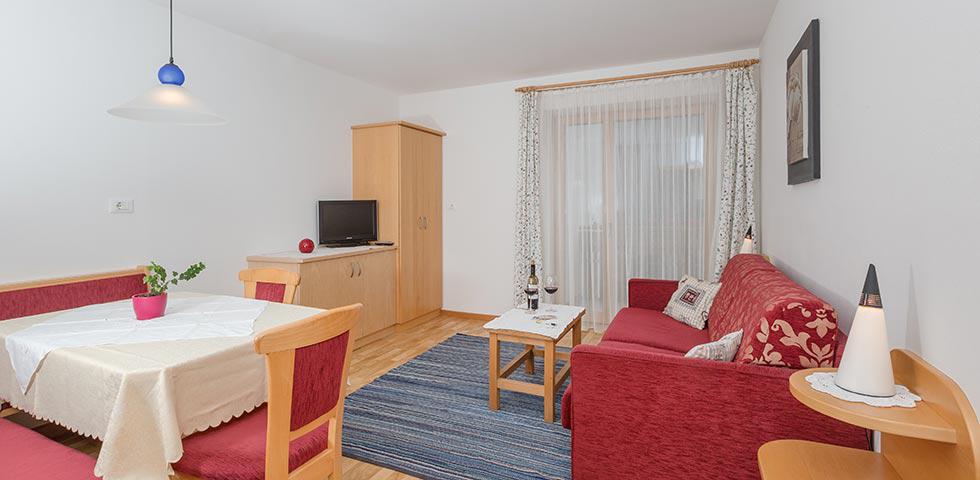 Apartment 3 - Living room
[3/8]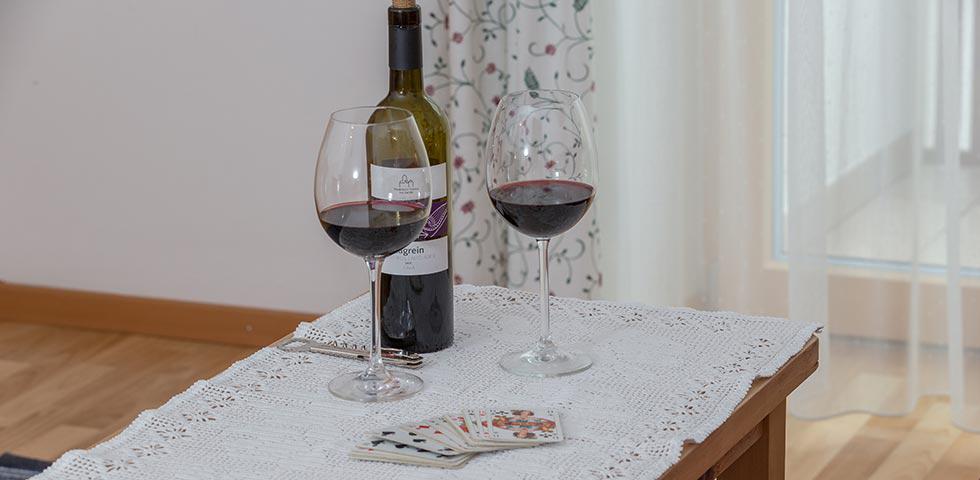 Apartment 3 - Living room
[4/8]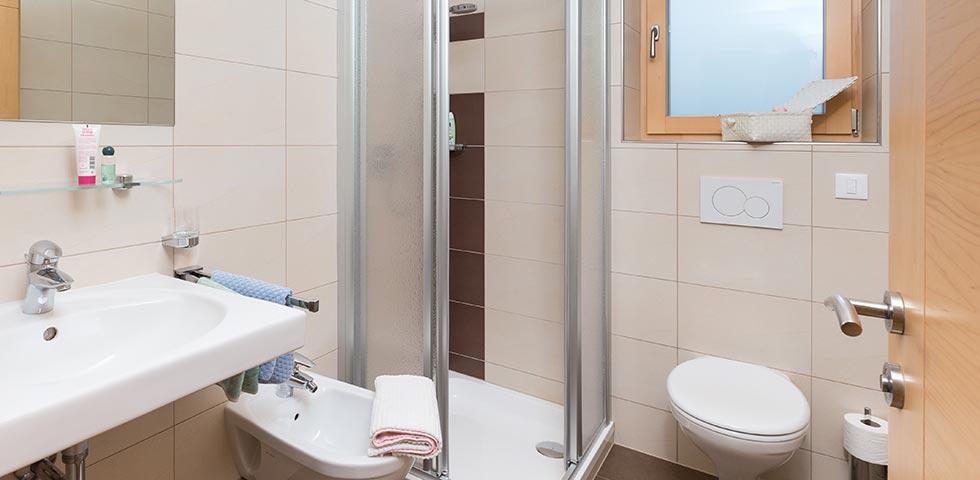 Apartment 3 - Bathroom with shower, toilet, bidet and hair dryer
[5/8]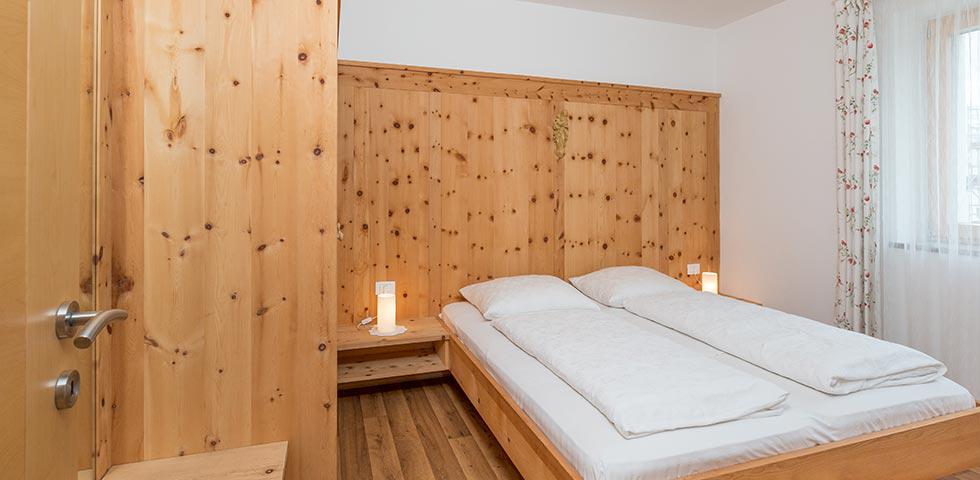 Apartment 3 - Double bedroom
[6/8]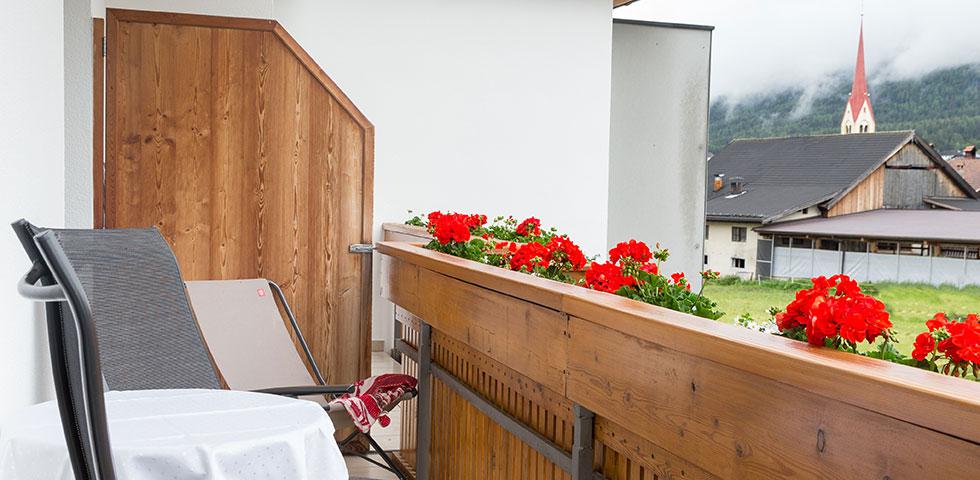 Apartment 3 - South- and east-facing balcony
[7/8]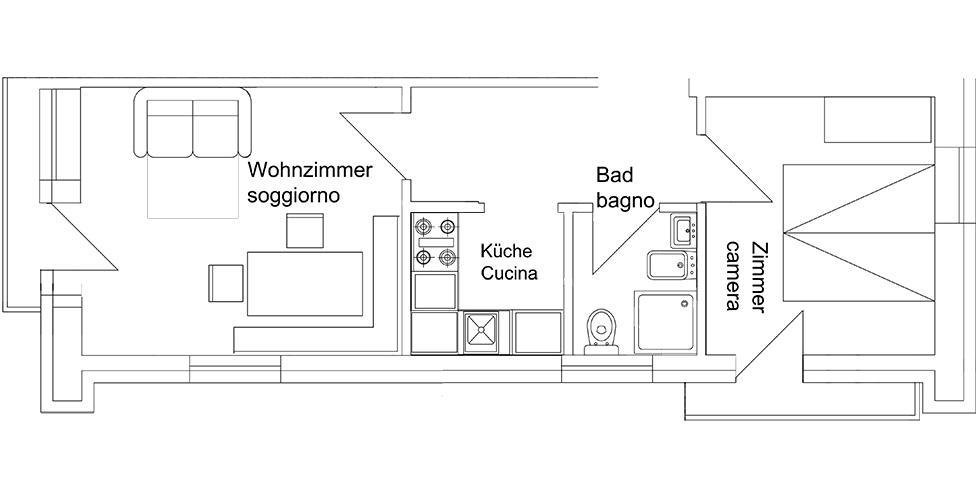 Apartment 3 - Apartment sketch
[8/8]
Apartment 3 – 1. floor
for 4 peoples – ca. 40 sqmDetails & equipment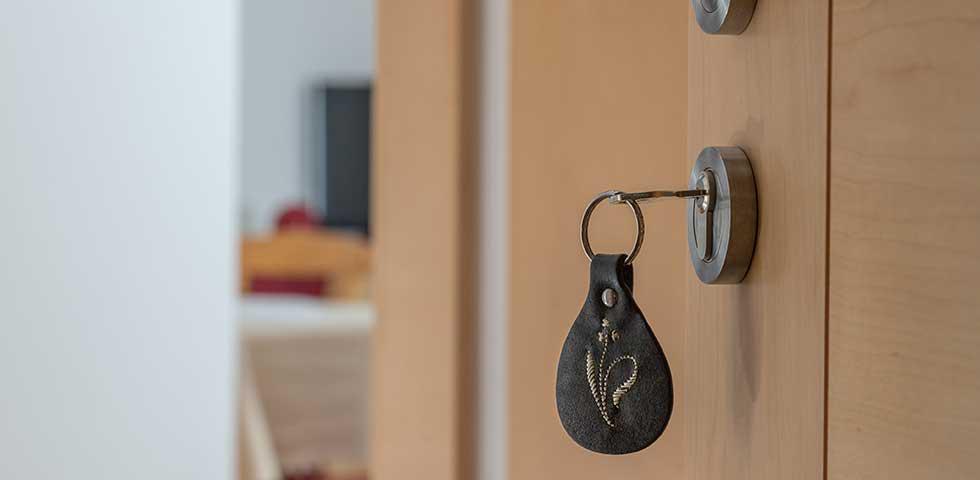 Apartment 4
[1/10]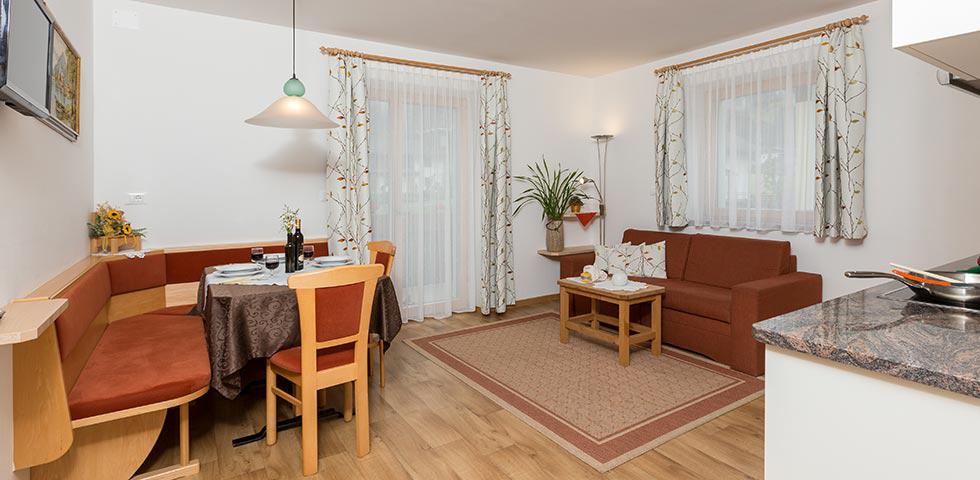 Apartment 4 - Live-in kitchen
[2/10]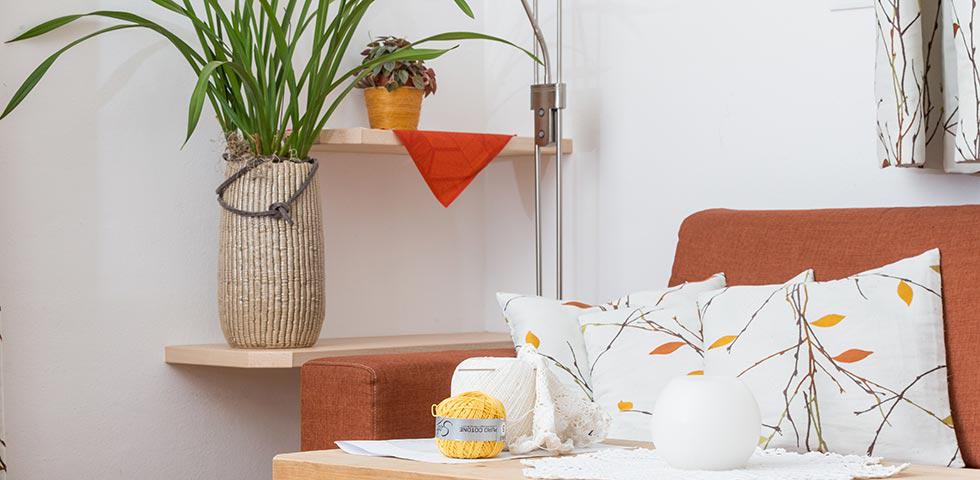 Apartment 4 - Living room
[3/10]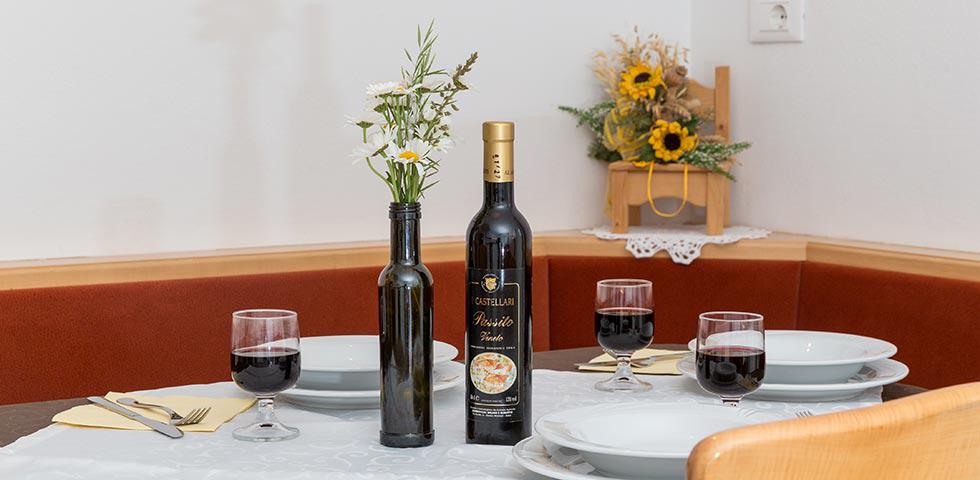 Apartment 4 - Live-in kitchen with dining corner
[4/10]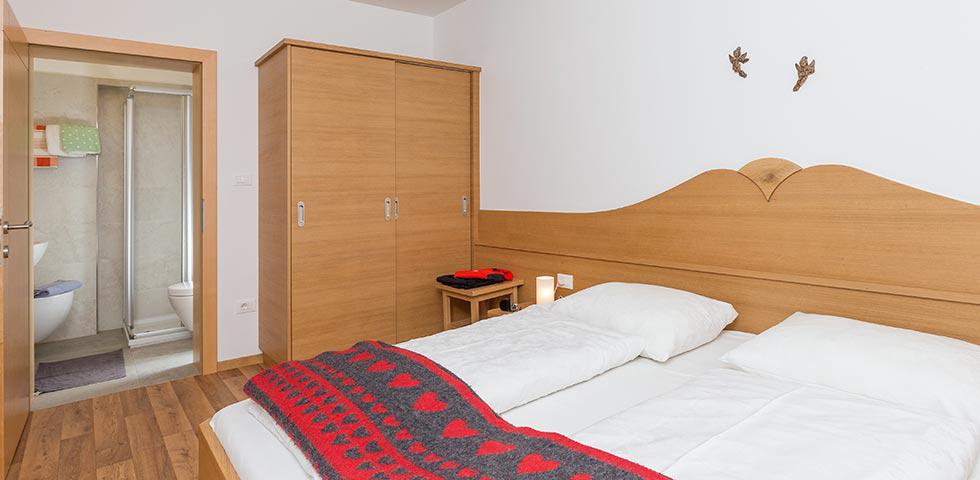 Apartment 4 - Double bedroom 1
[5/10]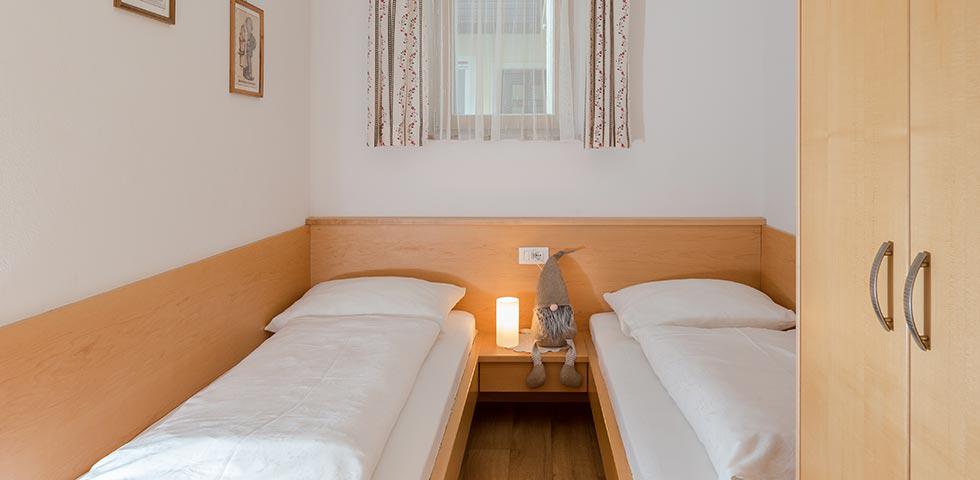 Apartment 4 - Bedroom with 2 single beds
[6/10]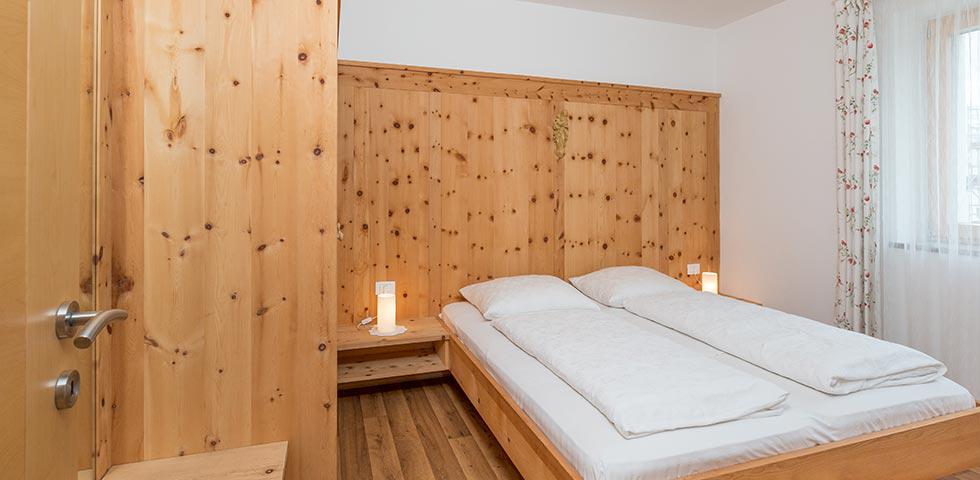 Apartment 4 - Double bedroom 2
[7/10]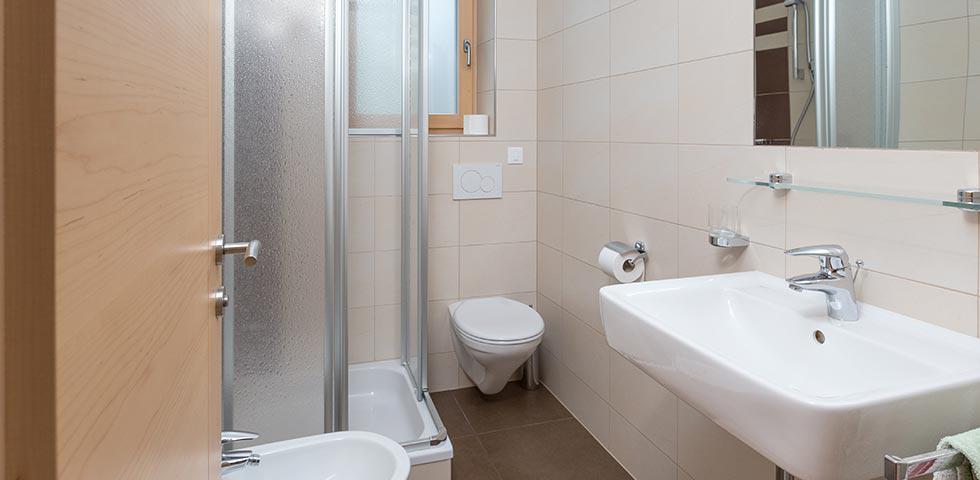 Apartment 4 - Bathroom with shower, toilet, bidet and hair dryer
[8/10]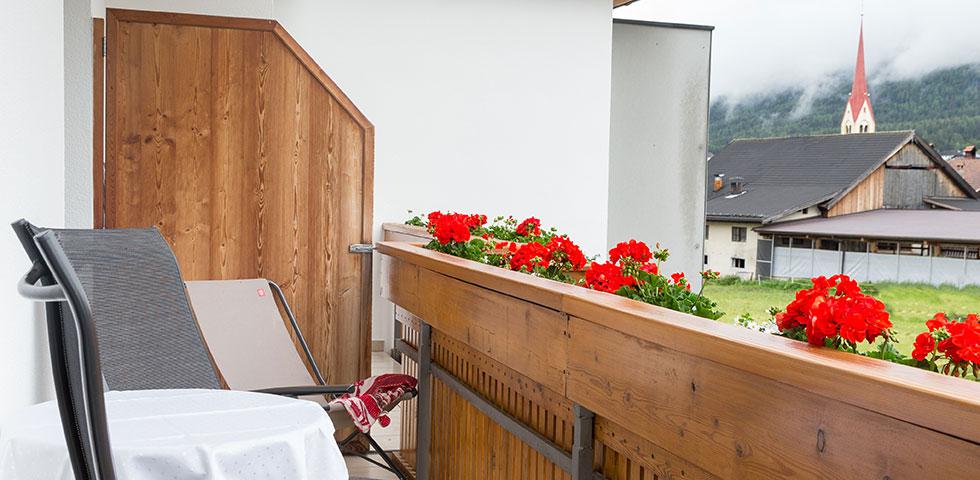 Apartment 4 - South-facing balcony
[9/10]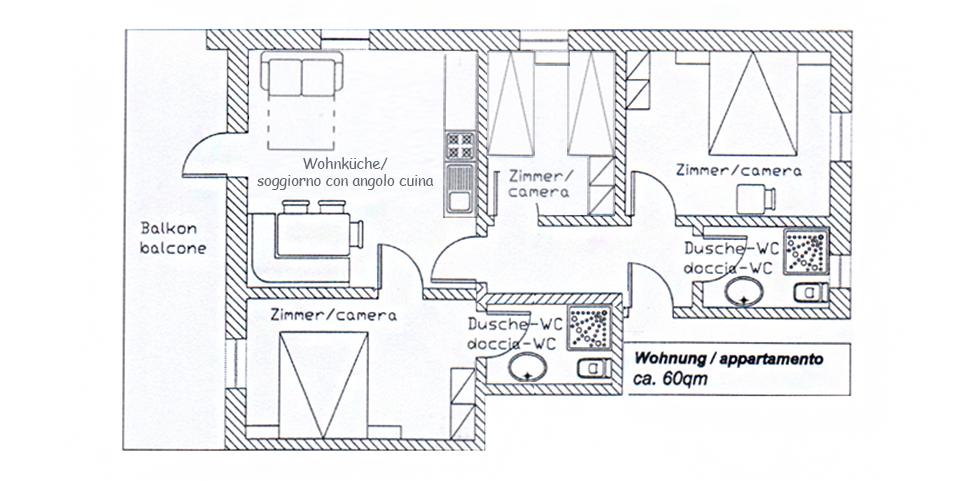 Apartment 4 - Apartment sketch
[10/10]
Apartment 4 – 1. floor
for 6 peoples – ca. 60 sqmDetails & equipment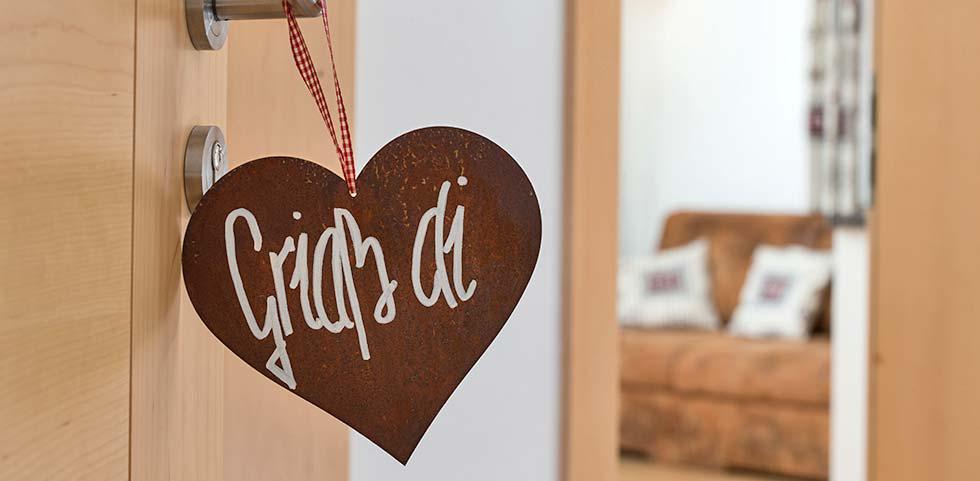 Apartment 5 -
[1/10]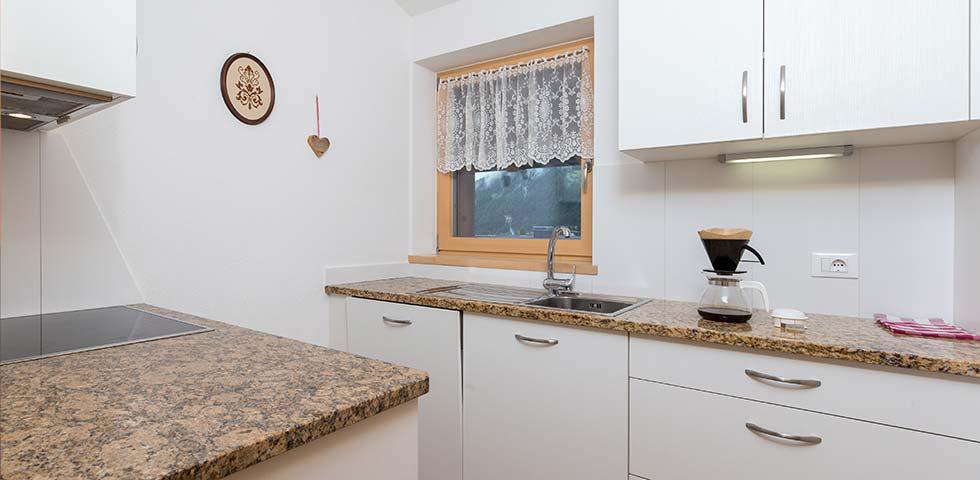 Apartment 5 - Kitchen
[2/10]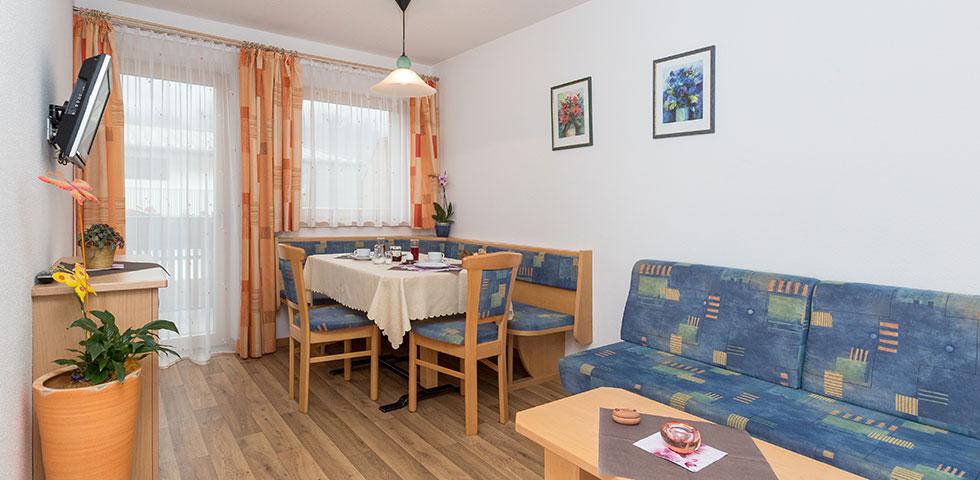 Apartment 5 - Living and dining room
[3/10]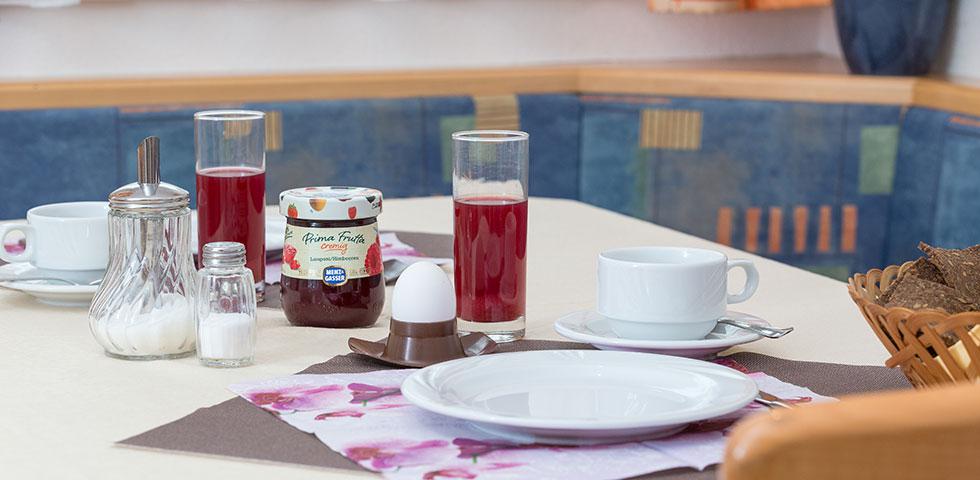 Apartment 5 - Breakfast table
[4/10]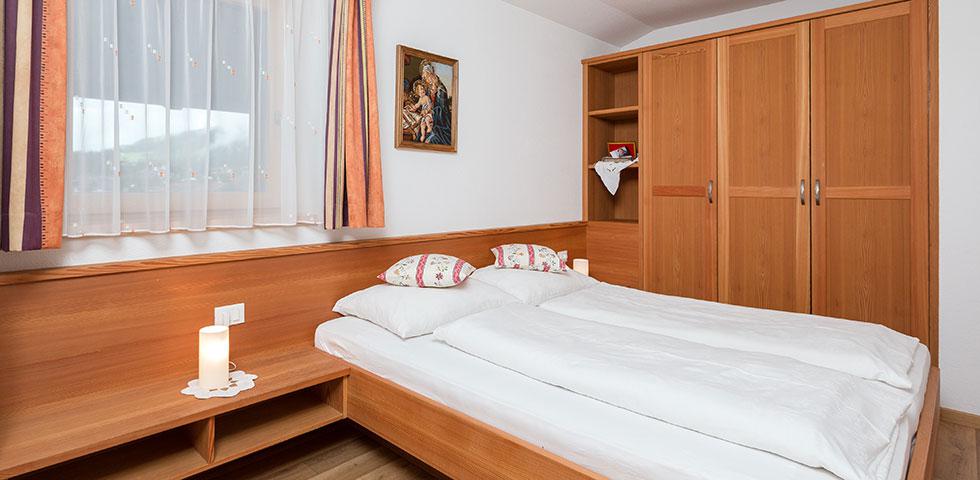 Apartment 5 - Double bedroom 1
[5/10]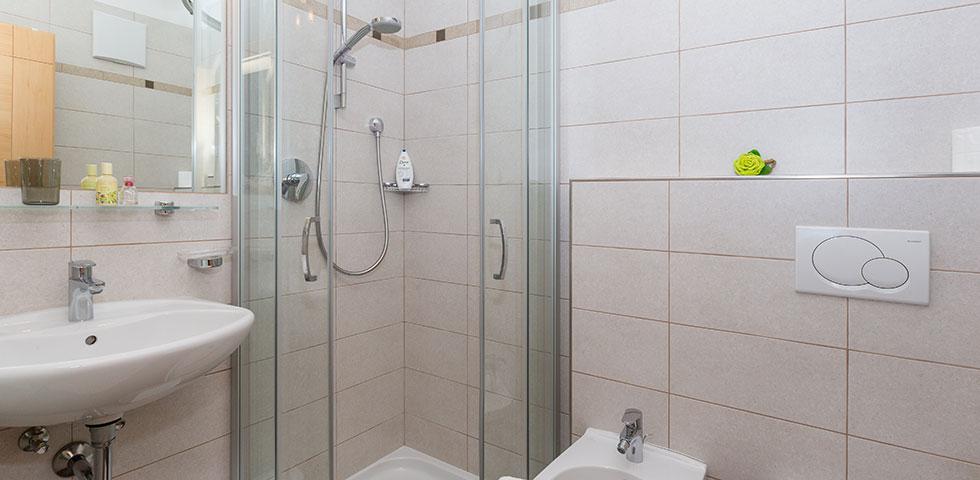 Apartment 5 - Bathroom with shower, toilet, bidet and hair dryer
[6/10]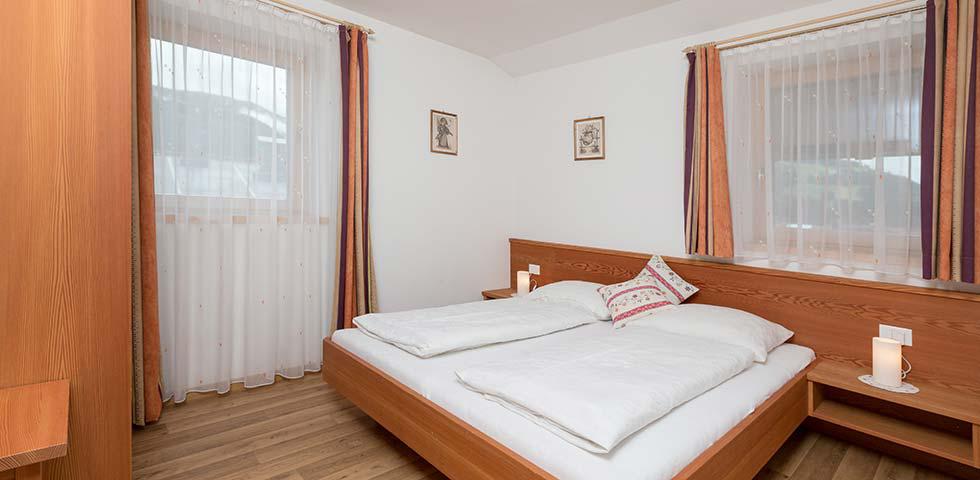 Apartment 5 - Double bedroom 2
[7/10]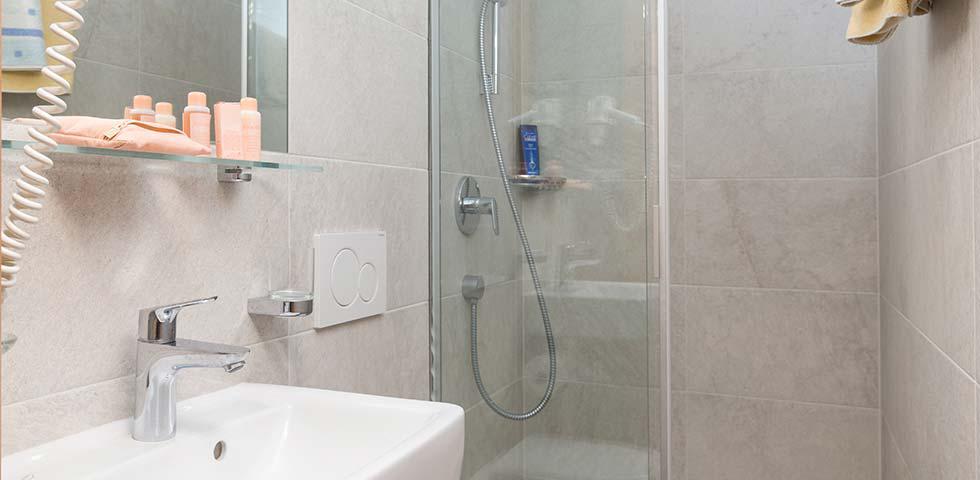 Apartment 5 - Bathroom with shower, toilet and hair dryer
[8/10]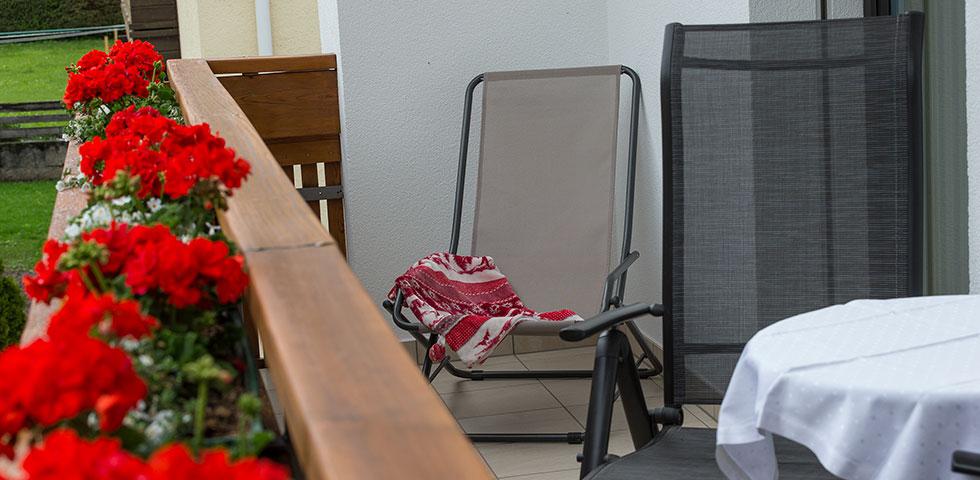 Apartment 5 - Balcony
[9/10]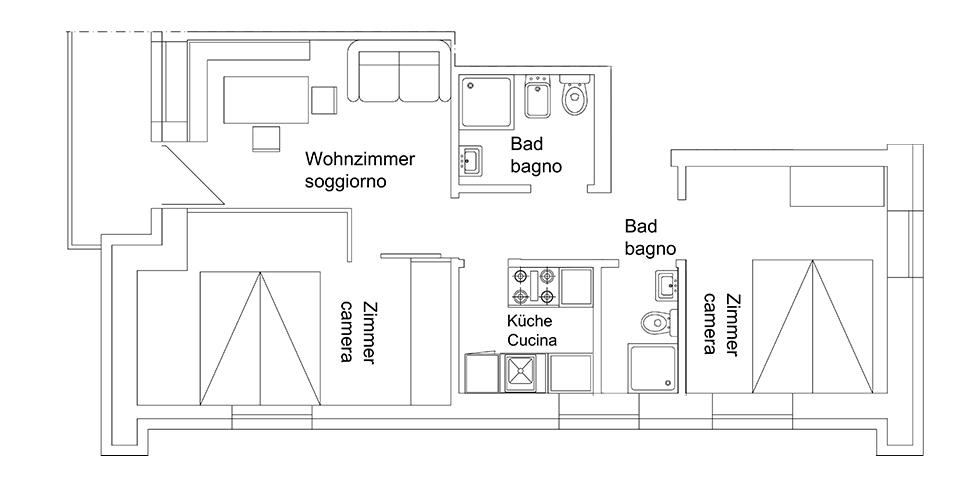 Apartment 5 - Apartment sketch
[10/10]
Apartment 5 – 2. floor
for 4 peoples – ca. 42 sqmDetails & equipment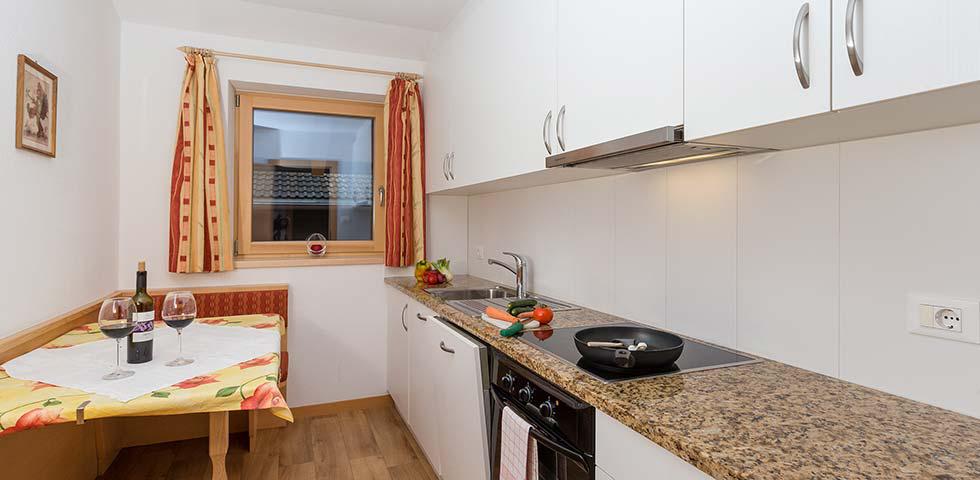 Apartment 6
[1/10]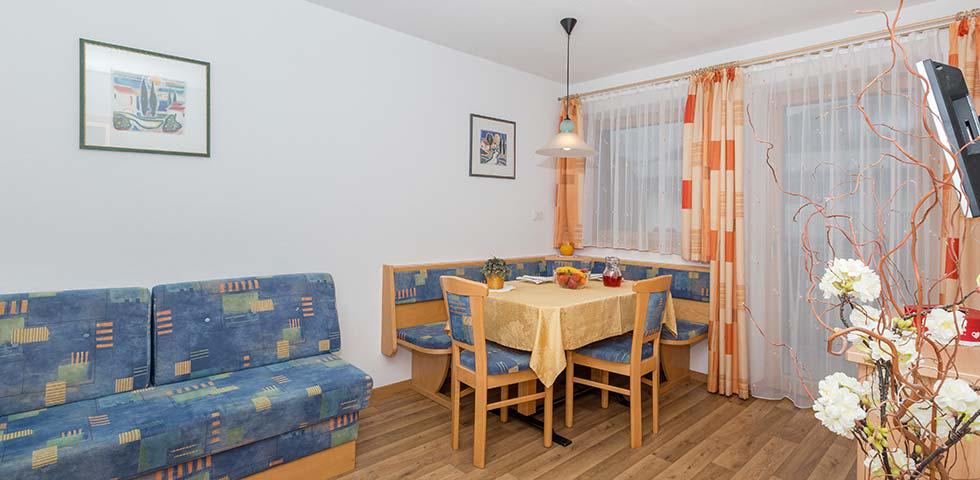 Apartment 6 - Living and dining room
[2/10]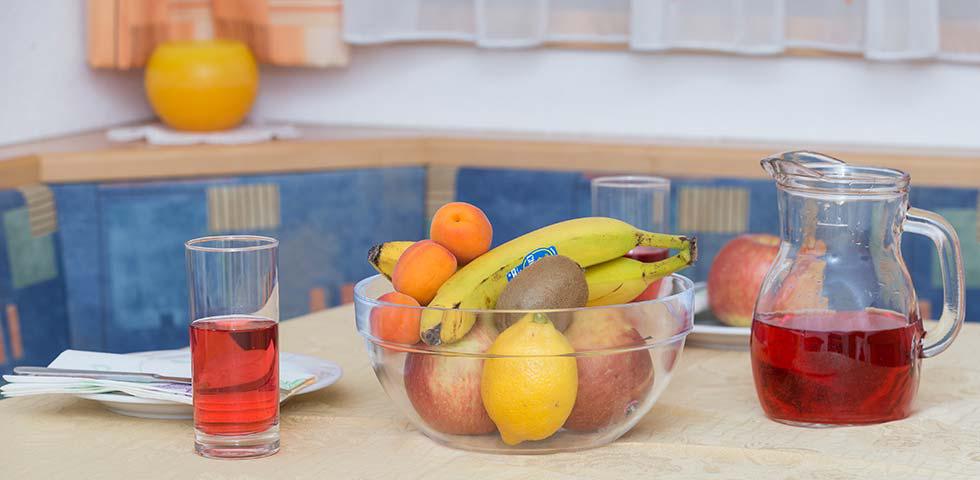 Apartment 6 - Dining corner
[3/10]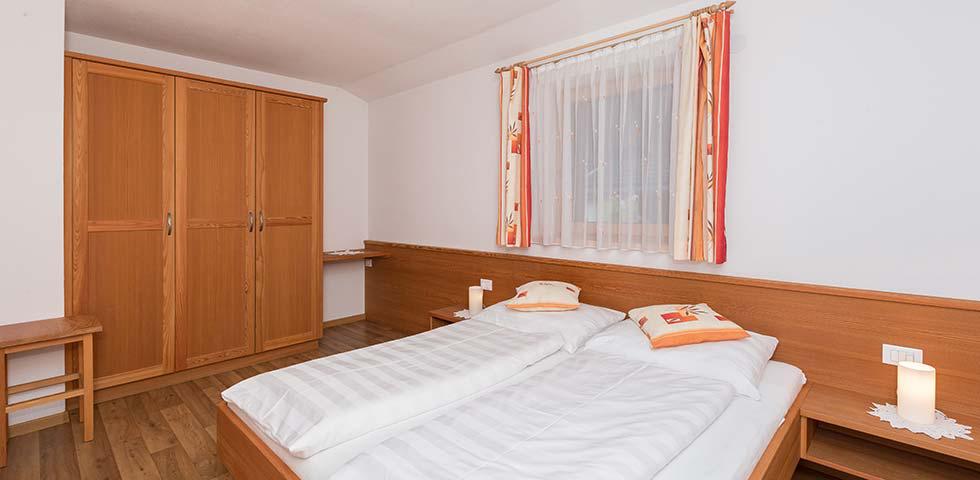 Apartment 6 - Double bedroom
[4/10]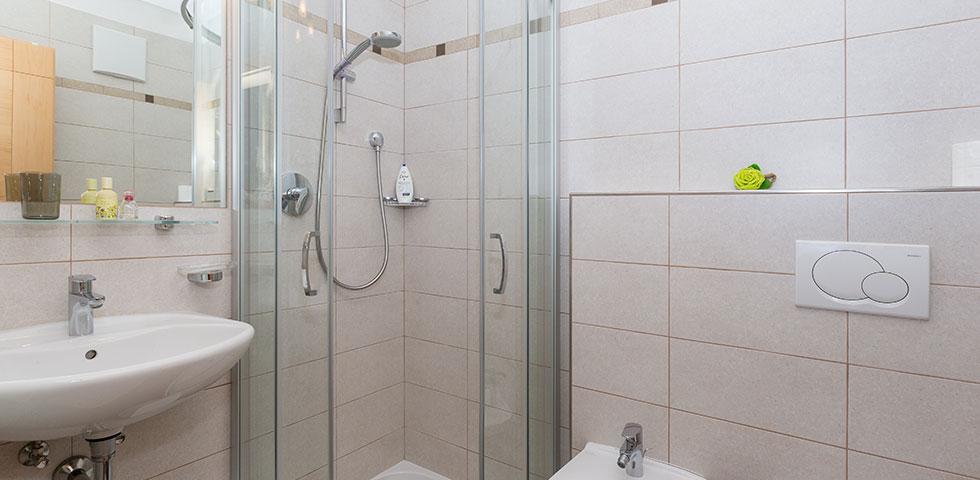 Apartment 6 - Bathroom with shower, toilet, bidet and hair dryer
[5/10]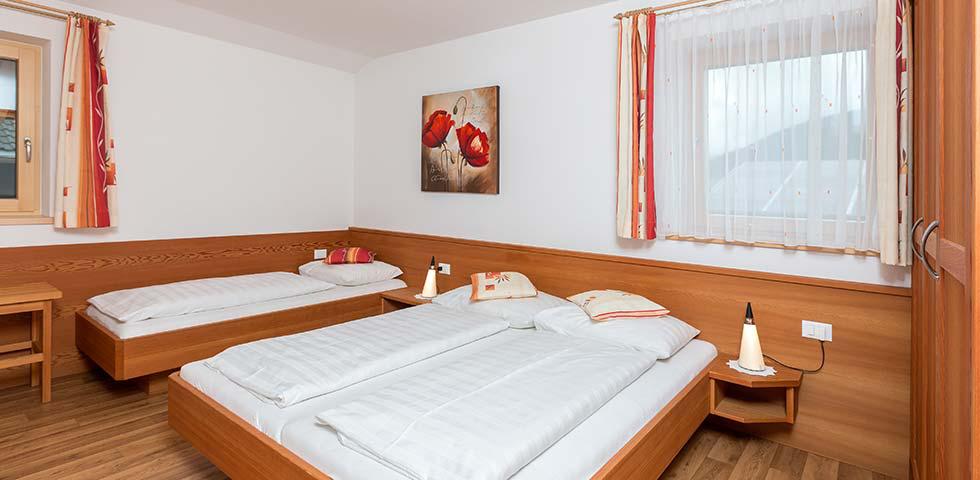 Apartment 6 - Triple room
[6/10]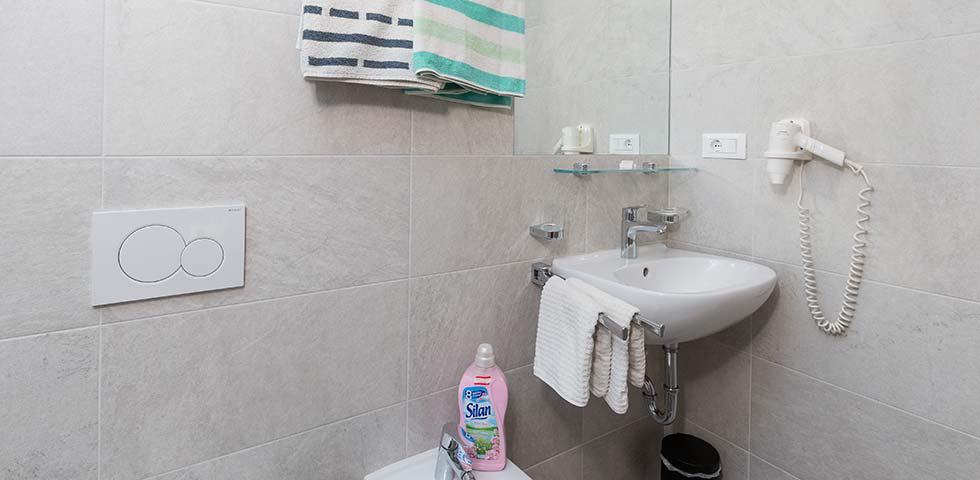 Apartment 6 - toilet, bidet and hair dryer
[7/10]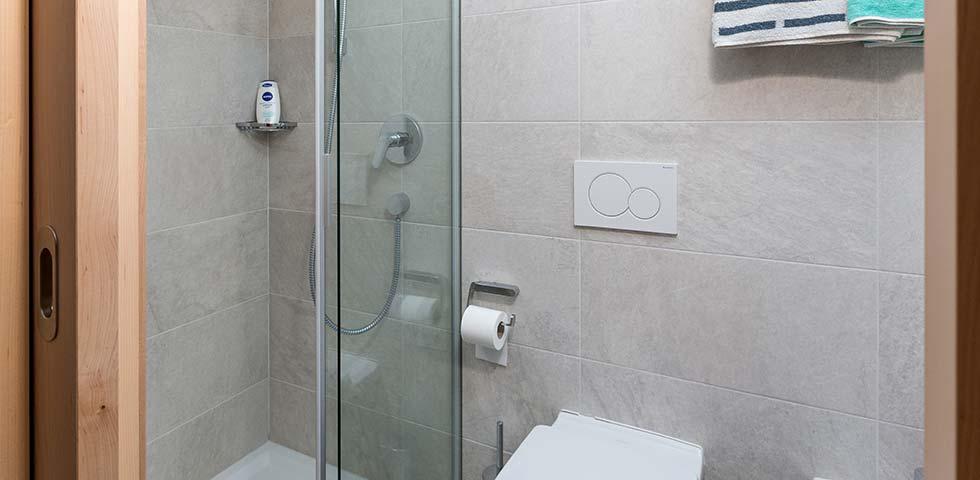 Apartment 6 - Bathroom with shower
[8/10]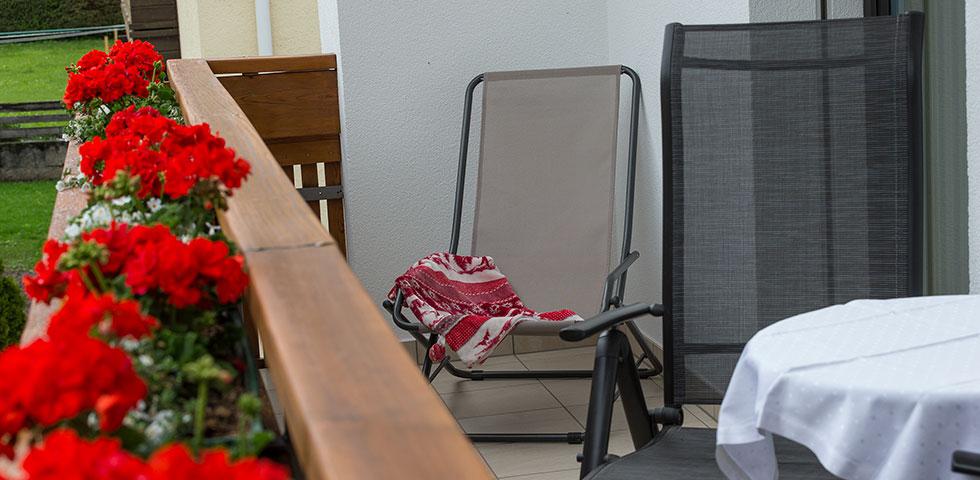 Apartment 6 - Balcony
[9/10]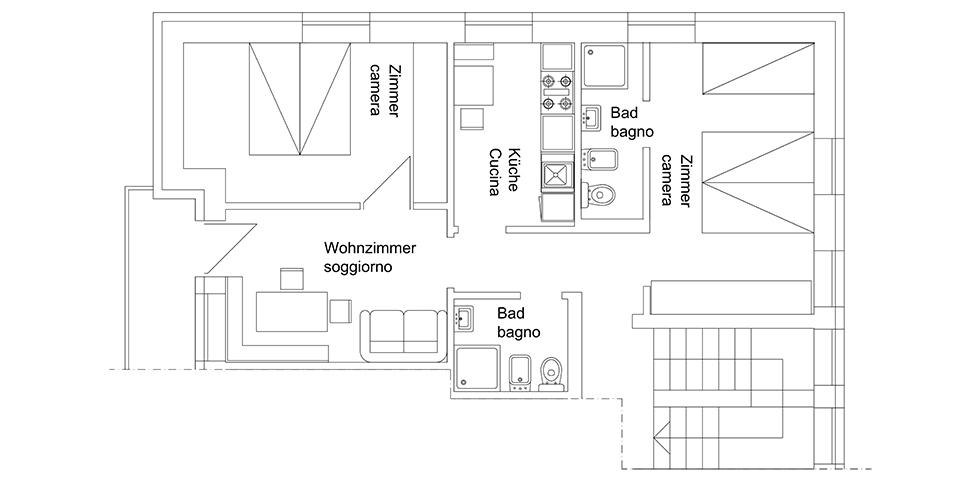 Apartment 6 - Apartment sketch
[10/10]
Apartment 6 – 2. floor
for 5 peoples – ca. 50 sqmDetails & equipment
Family Felder Heidi - Via H. v. Gilm 13 - 39030 Mitterolang - South Tyrol